NASA's Nuclear Spectroscopic Telescope Array's
first picture of the sun

t

aken in high-energy X-rays
released on Dec. 22, 2014.
"Yet I do seriously and on good grounds affirm it possible to make a flying chariot in which a man may sit and give such a motion unto it as shall convey him through the air. And this perhaps might be made large enough to carry divers men at the same time, together with food for their viaticum and commodities for traffic. It is not the bigness of anything in this kind that can hinder its motion, if the motive faculty be answerable thereunto. We see a great ship swims as well as a small cork, and an eagle flies in the air as well as a little gnat. . . . 'Tis likely enough that there may be means invented of journeying to the Moon; and how happy they shall be that are first successful in this attempt."
— John Wilkins, A Discourse Concerning a New World and Another Planet,
Book 1, 1640.
ASSIGNMENTS FOR THE WEEK OF
APRIL 27 - MAY 1

Monday:
Space PPT & Notetaking activity
Tuesday:
Our Solar System PPT & Notetaking activity
15 BONUS POINTS:
Watch this Bill Nye video
and complete the accompanying worksheet
(Check your drive for "Bill Nye: Outer Space")
Wednesday
:
Videos (below) & discussion
Thursday:
The Life & Death of Stars PPT & Notetaking activity
Friday:
Begin work on Part 1 of the Independent Project (see below) -- Space Newsletter Worksheet
THE SOLAR SYSTEM TO SCALE
A TRAVELER'S GUIDE TO THE PLANETS
PLANNING AHEAD FOR YOUR
PART 1 DIRECTIONS:
Everyone will need to do research on the Sun and planets using
THIS
website for your information. Complete your "Space Newsletter Worksheet."
You will take on the persona of an alien by taking a picture of themselves and, using a special effects app such as

CamWow

or

Orange Camera Free

, create a character using the many filters and effects available to you

You will give yourself a name and create/name an imaginary planet of origin

from outside our galaxy. Projects will be presented from this (fun) alien perspective.

You will demonstrate understanding of our solar system and its planets in creating one of the following projects:
Choice #1
Your task, as an alien reporter, is to write a Space Newsletter using information from your Space Newsletter Worksheet and other sources (see below).
Feel free to go beyond the expectation! This is fascinating stuff!
It's fun to pick a Newsletter template and redesign it to fit your purpose. Possible Newsletter Templates can be found and customized
HERE

.
I've shared a couple suggestions with you--check out your Drive.
Check out this
Living in Space Interactive Game,
too.
Choice #2
Your task is to w
rite
a series of postcards [back to your planet] describing the conditions/ attributes of each of the planets in our solar system usin

g the app
Explore ePostcard. These will be newsy, creative, and informative--and fun to read!
Choice #3
Your task is to create a picture book that is both fun and factual describing our solar system to "the folks back home."
Choice #4
Your task is to p
re
pare a presentation to bring back to your planet using
Keynote
,
Prezi
,

or
Slideshark
.
describing each of the planets and what you would need to do to survive there.
You will use
A R Magic Mirror
or other program to create a fun "About the Author"
section to conclude your project.
Other Resources:
COSMOS4KID
VOYAGE TO THE PLANETS GUIDEBOOK
Find very cool facts and trivia about all the planets. Collect passports from each, and get a certificate!
SOLAR SYSTEM FACT SHEET
SPACE FACTS
NATIONAL GEOGRAPHIC SOLAR SYSTEM INTERACTIVE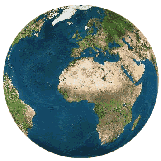 For the Teacher:
Check out
"Space Unit - Study of the Universe"
from
THIS
site. Some great stuff. It's the basis of my unit.
I love this song/video. . .made for kids of all ages
just like you & me.

SOCIAL STUDIES
Alas, we shall have to postpone for this week our foray into Ancient Greece & Rome. SBAC preparations must take precedence . Stay tuned; there is much to follow!
F
MATH
Monday:
Write Algebraic Expressions (rolled over from last week)
&
7.3
Tuesday: Identify Parts of Expressions In-Class Review/Discussion and Evaluate Algebraic Expressions & Formulas & 7.5
Wednesday:
Q&A (
Ask your questions before the test if there's still something that is unclear to you.)
Mid-Chapter Review.
Thursday:
SBAC Practice
Friday:
Correct & Repair
LESSON 7.3 -- Write Algebraic Expressions
LESSON 7.5 -- Evaluate Algebraic Expressions & Formulas
You want to know a magic trick for getting good grades? Pay attention, ask questions, and practice. . .
FYI:
LANGUAGE ARTS/READING
WRITING A. . .
You know that book you read this month?
We'll use
THIS
format to guide our writing as we
describe how the main character
changed in some way
over the course of the story.
It's both a Writing piece and a Reading assignment,
so give it your best effort.
Tuesday:
Review assignment (then see # 3).
Prewrite for ideas: Divide your paper into three parts.
Write about the main character (traits) at the beginning of the story with evidence to support it.
Write about events occurring during the story that cause the main character to change in some way (don't forget quotes).
Write about the main character (traits) at the end of the story with evidence to support it.
Write a THESIS STATEMENT. in a single sentence, state the main idea of your essay. Think about your main character--what did s/he learn throughout the story?

Begin work on your

SUMMARY PARAGRAPH

, which will include the theme of your story (what the character learned). See your handout (

copy is provided

HERE

) for how to set it up if you're unsure.
Thursday:
SBAC practice
Friday:
(See # 5)
ORGANIZE and OUTLINE IDEAS. Think of the most important details (of each of the three parts in your prewriting chart) to support your theme. Organize them in chronological order.)
Topic sentence: _____________________
Evidence: 1. _____________________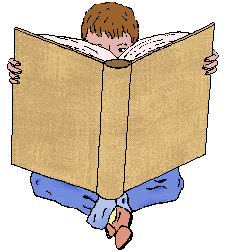 CHAPTER 17
TEST ON FRIDAY

Great unit with PPTs:
"
Space Unit: The Study of the Universe

"
Boy reading
Response to Literature
Expressions image
Order of Operations
Math boy image
Magician animated gif
Science intro image
Planets border gif
alien in spaceship
Choice 1 astronaut image
Choice 2 alien in spaceship image
Solar system transparent image
Choice 3 outer space image
Choice 4 Space stamp image
Choice 5 Magic mirror image
Greek border pattern