WHOA!
Think this is spinning, huh? Nope; it's all in your head! While your brain's busy trying to make sense of this wild-and-crazy image, those recurring lines and patterns trick it into thinking that it's actually moving. G'head-look away; did it stop? Boo-yea!
ASSIGNMENTS FOR THE
WEEK OF
OCTOBER 5 - 9
SCIENCE
Tuesday &
Wednesday:
Mad Scientist Experiments--guaranteed to drive your teacher crazy!
Never fear; a good night's sleep and I'll be good as new.
Thursday:
Write up those lab reports.
Friday:
Edit, revise, turn
in. Then, on to our next great thing!
~
For Get-Ready-For-Halloween Science Experiments and an All-Around Cool Place to Go, Click
HERE
.
Just keep in mind when conducting your own experiments: one dumb mistake can have unforeseen consequences. . .
SOCIAL STUDIES
Monday:
Finish up that WebQuest! It's due today!
Wednesday:
Next, for the the setting of our adventure we'll need a map!
Use
MAP OF MESOPOTAMIA
for part of this assignment (the "creating a map" part), and complete the task described at the bottom of the link.
Bring your sunscreen. . . Oh, and look out for camel spiders! (You know me and spiders, so I won't include a picture here, but if you're brave enough and want to know more,
HERE'S
a link. Eeew!)
Thursday:
We'll finish up, and while you're coloring I'll read the next installment of Johnny Rawten. He's back!
Friday:
TBA (We'll see. . .)
(
Mood:
the feeling or "vibe" you get from literature, art, video, or music. It is closely linked with everyday feelings; does it make you feel happy, light-hearted, carefree, peaceful, surprised, depressed, angry, fearful. . . ? Mood can be created through such things as sound, lighting, movement, timing, setting, rhythm, contrast, conflict and more.)
So let's talk about
MOOD!
The perfect topic for October, right?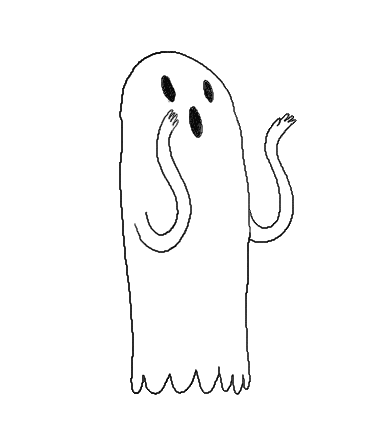 Monday & Tuesday:
Complete "What Scares Me Most" poems. Type, illustrate... M
waah-hah-hah!
Wednesday:
Create a T-Chart and label the Left-hand column "Mary Poppins" and the second side, "Scary-Mary Poppins." While you watch the first trailer, think of words that describe the
mood.
Jot down the mood you think it is creating and p

rovide specific examples/evidence that create it.

Look at the visuals and listen to the music. Watch for colors, fonts, and the way the characters interact.

Discuss it -- Think-Pair-Share: What is the general mood of the trailer? (Provide examples.)
Then watch the second video. (You may want to watch it more than once!) This is a video where someone took actual footage from Mary Poppins and added captions, scary music, and lighting effects to make a very creepy and haunting version of the once jolly world of Mary Poppins.
Repeat the same process of describing the mood (visuals, music, colors, character interaction) and discuss it -- c

iting specific things that created the mood.

Discuss it -- Think-Pair-Share: What is the general mood of this trailer? (Provide examples.)
Why was it so easy to detect the mood in these two video clips? What strategies did you use?

How do we figure out the mood of a story, book, or poem when there is no music, no characters to watch, no special lighting to see?

Complete a final draft of your T-Chart based on your notes and class discussions.

READY? Set? Go! Video 1:
Hold on to your hats: here's Video 2:
Thursday:
We're being pretty MOOD-y this week! This week we're going to discuss Setting & Mood. Here's the website for
"Setting & Mood"
just in case you lose the paperwork I provide to you. Questions are also written out for your convenience. Please answer in complete sentences using QuEEC.
Friday:
Writing Your Own Scary Stories (oooooohhh!)
Writing a scary/mystery story is one of the most exciting ways to improve writing skills. Think about it--it's the kind of fiction you love; the characters are like you, the plot has lots of puzzles to solve, and ooh, the suspense--well, it's just hard to put down!
Here's everything you'll need:
Handout, directions, and nice,
mood
-enhancing background music. Coooool beans!
We'll share these by flashlight when they're done! (mwaah-hah-hah!)
READING
Monday:
Ch. 1. Complete Exit Ticket.
Tuesday:
Chapter 2.
Wednesday:
Complete Ch. 2 Exit Ticket.
Thursday:
Ch. 3. Complete Exit Ticket.
Friday:
Share & discuss. Fables!
You can read it online
HERE
and the a
udio can be found
HERE

!
MATH
Monday:
Correct practice test from Friday--go over problem areas together
Tuesday:
CHAPTER 1 TEST
Wednesday:
Finish CHAPTER 1 TEST --Correct & Discuss
Thursday:
Introduce CHAPTER 2
Assign "Assessing Prior Knowledge," Correct and discuss. Play "Guess the Word" (page 68A)
Friday:
Lesson 2.1 Fractions & Decimals -- Assign pages 71&72. Homework pages 73-74.
Math support for converting decimals to fractions:


Optical Illusion Mad scientist animated gif woman drinking coffee Interactive Map of Mesopotamia Mood ring Word MOOD Ghost gif smiley/frowning gif boy reading gif important notice png