Nathaniel Hawthorne once said, "I cannot endure to waste anything as precious as autumn sunshine..." I couldn't agree more, but you know what I love most about November? The acoustics: the sound of dry, rustling leaves, tumbling across fields and pathways, crunching resoundingly beneath my feet whenever I venture outside -- their sound as crisp and calling as the blustery wind rattling my windows or the inviting crackle of a cozy fire in the fireplace. November resonates.
Welcome, everyone, to a new month. Don't get too settled, though; adventures await, and there is much to do!
ASSIGNMENTS FOR THE WEEK OF
NOVEMBER 3rd - 6th
(There is no school on Friday!)
SCIENCE:
Check out
EXPLORING WEATHER
for facts on, well, weather. It's cool! While you're at it, c
heck out
this
animated map of global wind, weather, and atmosphere.
Monday: "

Weather and Climate" packet (due Wednesday) Check

HERE

for additional helpful information.

Interactive Notebook: What's the Weather? map activity

Interactive Notebook: Weather Symbols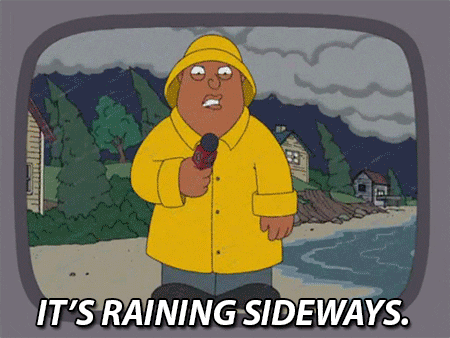 Wednesday: "

Air, Wind, and the Atmosphere"

packet (Due Friday)

Interactive Notebook: Weather Tools (More information can be found

HERE

.)

Interactive notebook: Types of Fronts & Describing Weather
SOCIAL STUDIES
Tuesday:

Your task will be to begin your Independent Study packet of Mesopotamia. It holds a wealth of information you'll need to know. Due date: Thursday, November 13.
Thursday:

Get ready to be amazed! We're going to watch

THIS

Prezi about how Mesopotamian Science and Discoveries

changed the world. We'll take notes and everything -- Yee-ah!
FYI:
LANGUAGE ARTS
Monday:

Complete fourth and last entry for October. (We ran out of time last week!) Begin November Writer's Notebook. Decisions, decisions, decisions. . . "It Was a Dark and Stormy Night" is due.

Tuesday: Center Square activity for November
Wednesday: "Imagine" prompt
Thursday: Share "It Was a Dark and Stormy Night"
Friday: No School
READING
Monday:

Extended to today: Finish

October Book Report

/Story Map

Tuesday:

Read

"

Weather Facts

"

and complete the cloze I provide.

Wednesday

: Read

Where Civilization Began

and complete comprehension questions

Thursday

: Continue working on Independent Study Packet (Reading and Responding) for Social Studies. BOOK REPORT DUE IN GOOGLE DRIVE!
Friday

: No School
SPELLING/WORD STUDY
Monday

: Pg. 5 & 6

Tuesday

: Pg. 7

Wednesday

: Pg. 8

Thursday

: BHT

Friday

: No School
Sepia sun/clouds banner: http://www.addcovers.com/covers/p1ev9bwx4wqtbt7.jpg
It's Raining Sideways gif: http://33.media.tumblr.com/39a584b9ca165b916648b706423b041a/tumblr_mp6c8bXA321 sng9u8o1_500.gif
Weathervane gif: http://www.sevenoaksart.co.uk/images/weathervane.gif
Sumerian Mythology and Human History @
https://www.youtube.com/watch?v=vglAeKfm2XA
Specialization gif-man with donkey:
http://www.riveroflifeweb.com/VBS2005pix/Animated_man_walking_donkey_hg_clr.gif
Cuneiform gif:http://www.wyckoffps.org/cms/lib7/NJ01000588/Centricity/Domain/140/AnimatedCuneiform.gif
Thanks WSG:
Mesopotamia Vocabulary @https://docs.google.com/presentation/d/1yLAoHDD2fjsjbX8HC_SBOZvLTHuVAwqEhbDDv_-6dJU/edit#slide=id.i11
Events of Mesopotamia @ https://docs.google.com/document/pub?id=1qEBdEyUYM9Pcz4oiJm-c6lj6y67hgoNu18PeM5kjUvo
Where Civilization Began @https://docs.google.com/document/pub?id=1zUatjjCcDsjiJn4G2obz3wOn8OBXXRFy2Nve3o3z-sw