THUNDER AND LIGHTNING,
NATURE'S WRATH AND BOLD BEAUTY,
COMMAND OUR RESPECT
~Haiku by T.M.
Stunning cloud formation appears
over Portugal. Looks like a hand.
I have been accused, in my lifetime, of having my head in the clouds--an interesting metaphor. Ever since I was a child, I've loved lying in the grass on lazy summer afternoons
watching clouds morphing into spectacular displays of giants, dragons, and horses as they move fancifully across the sky.
Watching the every-changing landscape of clouds is a peaceful, solitary pursuit. . .
What shows up for me probably won't be what shows up for you. Our experiences color our perceptions.
As we near the end of our unit on Climate and Weather, we'll learn more about clouds and examine the causes and effects of extreme weather.
DON'T FORGET TUESDAY IS GROUNDHOG DAY!
(Now there's a strange weather -related phenomenon for you!)
ASSIGNMENTS
FOR THE WEEK OF
FEBRUARY 1-5
Science
Tuesday & Wednesday:
LET'S START OUR DISCUSSION WITH AN INTRODUCTION TO CLOUDS.
Here's a powerpoint that will help you review/remember:
Want to make your own cloud key? Go
HERE
for the template.
Cloud Key courtesy of NOAA-NASA can be found
HERE

.
COMMON CLOUD NAMES, SHAPES, AND ALTITUDES
EXIT TICKET:
Clouds are defined in two ways:
the way they look
and
how high they are
in the atmosphere
.
Look
HERE
,
then write down the prefixes
cirro
,
alto
,
nimbo
,
and
strato.
Next to each one, write down its meaning
.
Knowing this will help you better understand cloud types.
Go
HERE
for lots more fun with clouds, and
HERE
for some amazing pictures.
Tuesday & Wednesday Assignment:
Cloud WebQuest. Check your GoogleDocs for an online copy. A printed copy will be provided to those who request it. TURN IN ON WEDNESDAY.
Here's
a fun demonstration we'll do in class on Wednesday!
A FUN REVIEW: Cloud Matching Game,
click
HERE.
~
WHEN THE WEATHER TURNS DEADLY. . .
THE FORMATION OF A SUPER-CELL


We'll begin this discussion with a

"WEATHER PATTERNS AND EXTREME STORMS"

POWERPOINT
"

Sun, wind, and rain are basic to life, but sometimes the weather is more than just that. Sometimes it's stronger, violent. The wind becomes a tornado, the rain a hurricane. The Earth's atmosphere, for a moment, makes it uninhabitable. And there's nothing we can do about extreme weather but try to predict it, prepare for it and hope that it never happens here." ~ The Discovery Channel
WATER SPOUT AT LIGURIA, ITALY
More unbelievable sky scenes HERE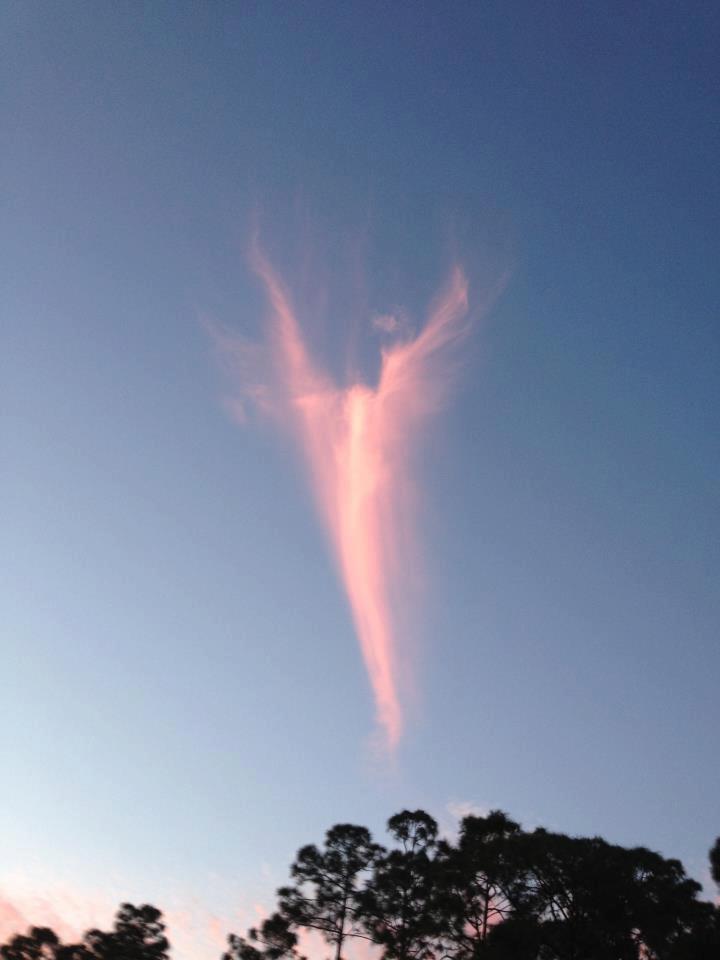 Tinkerbell?
Thursday & Friday:
WEATHER PATTERNS AND SEVERE STORMS WEBQUEST
.
Check your GoogleDocs for an online copy. A printed copy will be provided to those who request it. TURN IN ON FRIDAY.

Monday - Wednesday:
While I work with people on final edits for their PowerPoint Presentations, other students should work on the following:
GROUP / INDEPENDENT
ELA / SCIENCE ACTIVITY
GROUP WORK:
Step 1: Choose a severe weather event:
Drought
&
video
Hurricane
&
video
Tornado
&
video
Tsunamis

&

video
How Earthquakes relate to tsunamis
video
Avalanches
&
video
Wildfires
&
video
Flooding
&
video
(This is a good resource for other natural disasters, too.)
Snowstorms/Blizzards
&
video
Severe Thunderstorms
&
video
(
lightning video
)
Mudslides
&
video
Step 2: Fold a piece of legal-sized computer paper in half, then in half again. Write the following headings at the top of each section.
How It Is Created

When/Where It Happens

Its Impact On People And Ecosystems

The Impact Climate Change Has On The Amount And Severity Of That Weather
Working with a partner, take notes about each subheading.
INDEPENDENT WORK:
Step 3: Using your notes, CREATE A
6-PANEL COMIC STRIP
in which you narrate your "life as a tornado, etc. Describe:
when (time of year), where (general location), and how (under what conditions) you were born

what your life is like

how you effect people, and

how climate change has impacted your life.
On the FIRST panel, write the name of your weather event and an illustration.
On the SIXTH panel, write your name and date.
I'll provide the paper.
Be creaive. Make these both fun and informative! Edit for G.U.M. before finalizing!
Thursday & Friday:
Pharaoh PowerPoint Presentations
SOCIAL STUDIES
Monday:
We are going to step back in time and witness an extensively researched reconstruction of why and how the great pyramids of ancient Egypt were build. It doesn't tell us how they were built, but how they were built by following the life of Nahkt, who has been conscripted from his village to work on the Great Pyramid.
This video chronicles the building of the last surviving wonder
Tuesday & Wednesday:
Complete "Building the Great Pyramid" and begin Egyptian poetry / mummy activity.
Directions and extensive vocabulary list including people, places, games & toys, gods & goddesses, mummification, and other terms will be provided. This activity, your cartouche, and your sarcophagus design will be added to your books.
Thursday:
Watch this short interesting piece from the Discovery Channel. Turn in Ancient Egypt Fact Books.
For more information on Egyptian gods, look
HERE.
Friday:
Pharaoh PowerPoint Presentations.
READING
Cube Book Report -- due Friday, February 5
Also:
For the next two weeks, you will have an opportunity to get a good start on your independent reading for the month of February.
Begin by filling out your contracts for this month. Once you finish, show me! Let's start racking up those points, shall we?